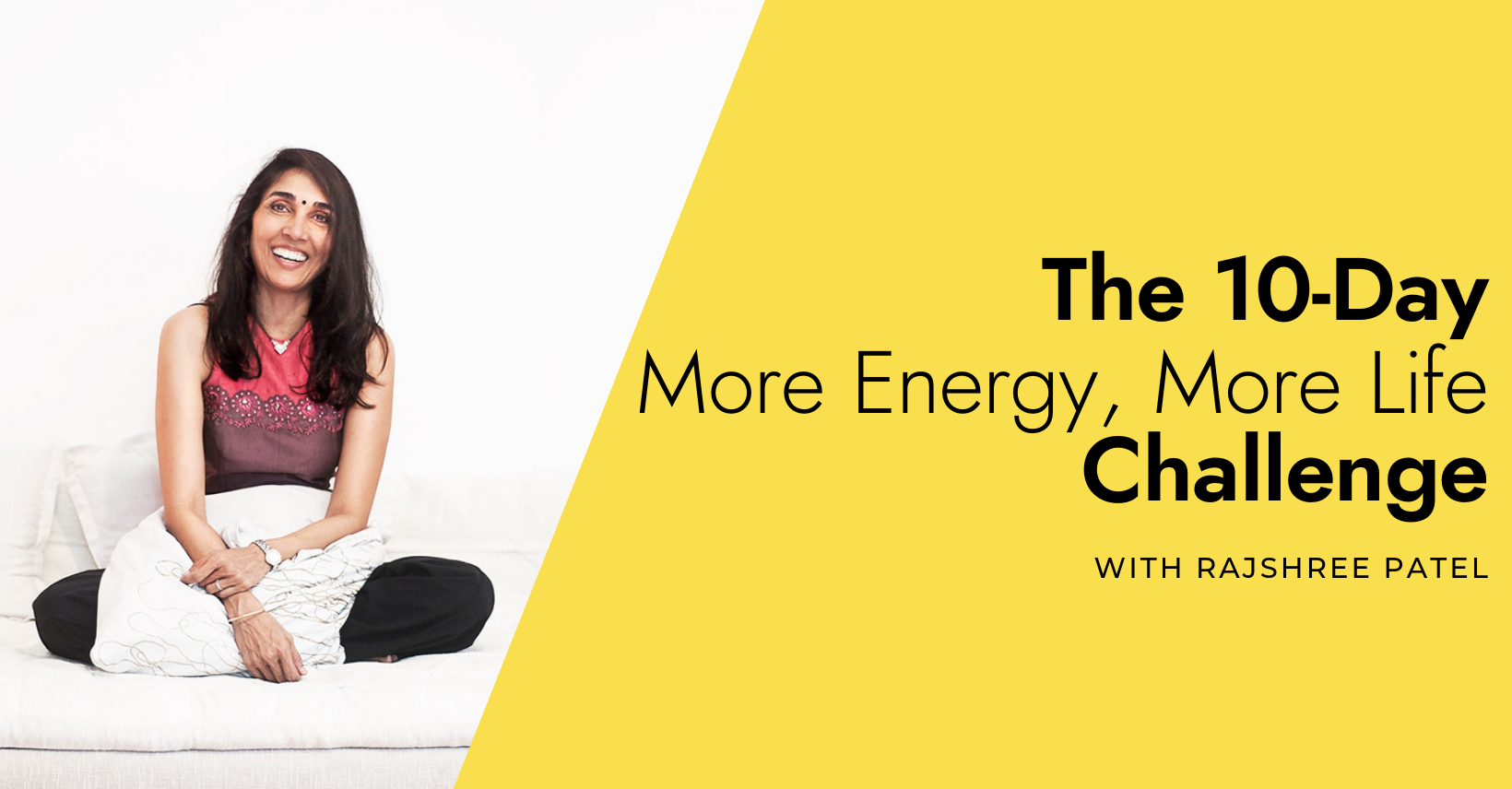 Welcome to the 10-Day More Energy, More Life Challenge!
Starting on September 16th, we will take a journey toward more energy, more vitality, and a more fulfilled life. Have you ever wondered why some people just seem to radiate energy and thrive in all aspects of life, while others—maybe even you—feel sluggish, worn out, and drained?
This challenge will cover the four main ways we can optimize our energy levels, and you'll learn how to tap into the energy you may not have known even existed within yourself. The truth is, no one has ever taught us how to harness that inner power.
And it's simple. Really.
I'm not here to tell you you need to push yourself harder, or work tirelessly until you achieve success. Actually, I believe the opposite is true. The less you push, struggle, and hustle, the more you'll be able to connect with your vital force and thrive. Participation in the More Energy, More Life challenge is completely free.
For each of the ten days, September 16-25, you'll receive a video from me with easy-to-use tips and techniques to incorporate into your day. Your first step is to join the More Energy, More Life Facebook Group, so that we can participate and learn as a community, motivate and interact with one another, ask questions, and discuss our results.
I can't wait for you to see how these time-tested techniques can make a huge difference in your life!